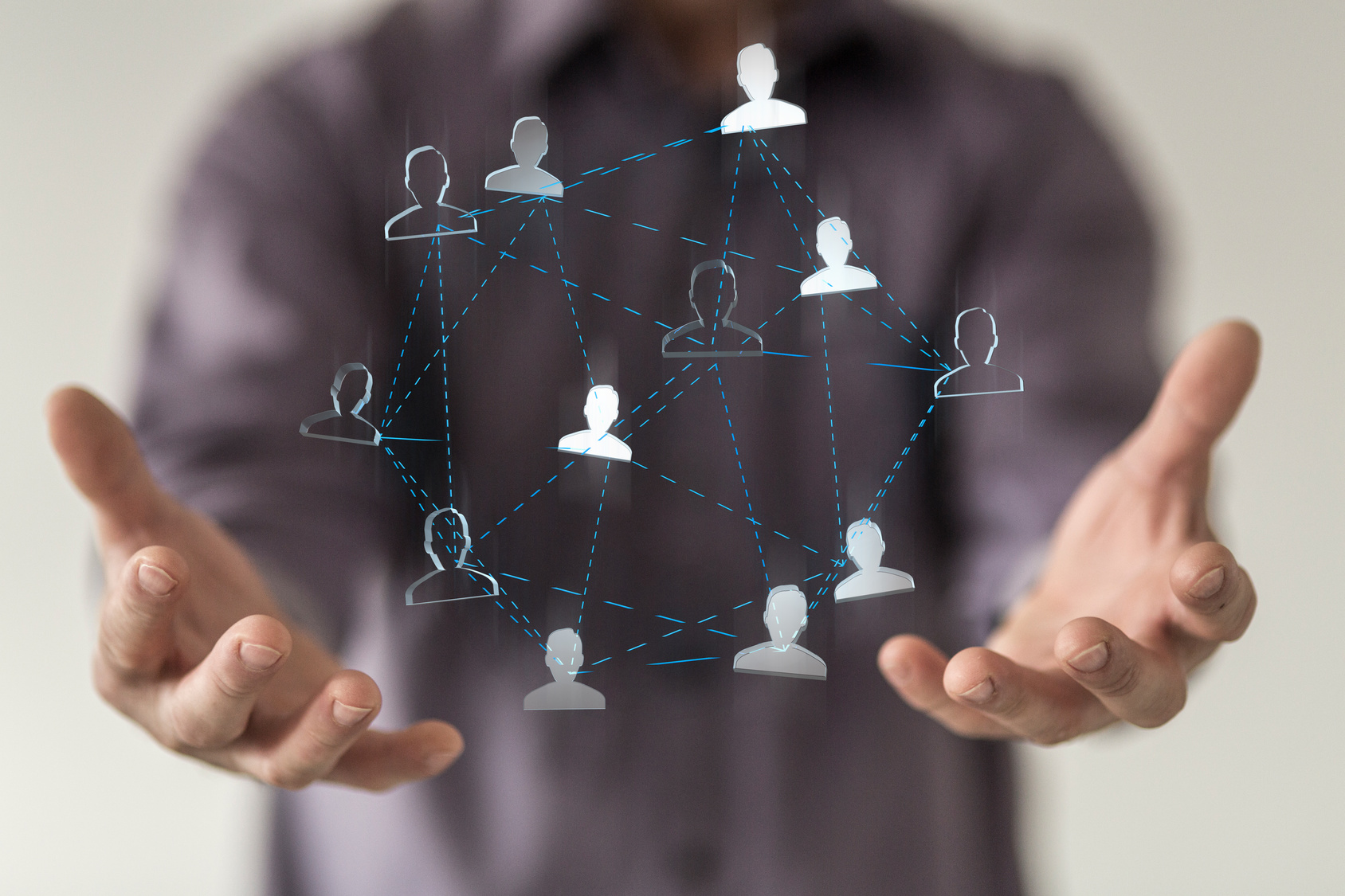 HK RESTAURANT CASE STUDY: An Introduction – Employee Engagement in relation to Customer Engagement
INTRODUCTION
It's a well established fact that the hospitality industry in Hong Kong is cut-throat. It seems restaurant groups are constantly tweaking their formulas to gain an edge over their competitors; enticing valuable customers through their door, and not their neighbours. Hong Kong has an abundance of venue's with amazing fit outs, world-class food, extensive wine lists and technically skilled staff but time and time again, the lack of personalized service lets us down.
After months of evaluating what was missing from Hong Kong hospitality service, Learning Curve kept hearing these key words arise: Engagement, Empathy, Rapport, Natural Service, Proactive, Anticipation and Exceeding Expectations.
Learning Curve has developed a 6 step Data Focused Training Project and are working with one of Hong Kong's leading and progressive hospitality groups. Learning Curve has listened to guest service comments, as well as employee engagement feedback on their positions. The project collaboration goal is to implement and achieve service levels of international standards.
Following 'Kick Off' and over the next few weeks, we will elaborate each step in more detail.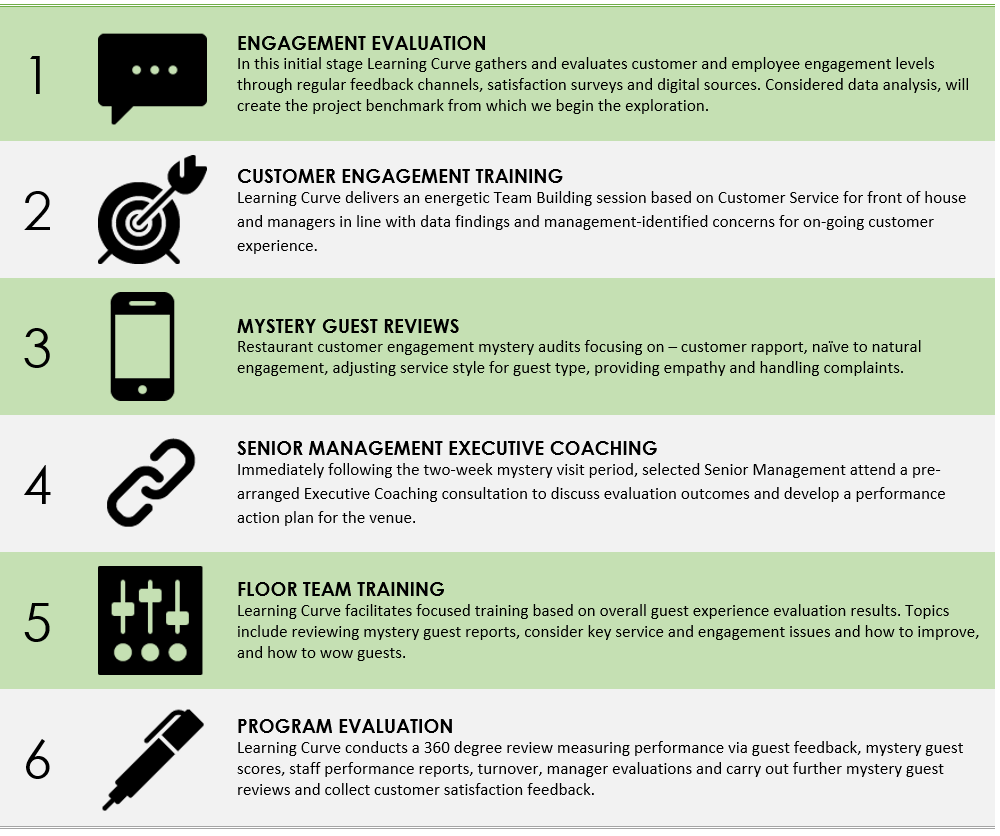 Learning Curve, Keira Mackenzie-Smith and her team, develop tailored training programs for customer-focused industries in Hong Kong and throughout Asia